Saint Petersburg Charter Bus Company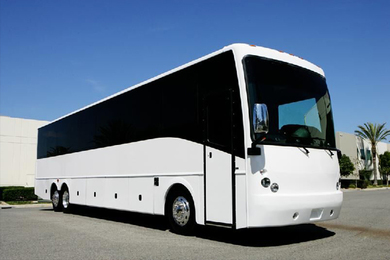 No visit to the Sunshine City is complete without a trip to the ballpark to see the Rays or a visit to the Toasted Monkey for sundowners while watching the locals play beach volleyball. Whatever your poison, Party Bus Rent is the transportation company to get you there!
With the widest selection of charter coaches, shuttles and minibuses, there is a vehicle for every conceivable need. Party Bus Rent prides itself on making transportation services easy and affordable for any sized group. When you decide to turn your trip into an amazing one, let Party Bus Rent show you how it's done. Our easy-to-use website features instant on-line quotes and our expert reservation staff is on hand to ensure that your visit to Florida's premier playground is hassle-free, easy and, most of all, full of fun.
Charter Bus Rentals
35 Passenger Charter Bus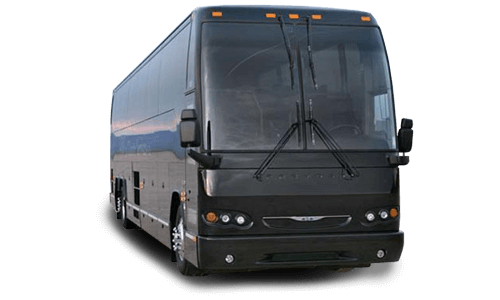 40 Passenger Charter Bus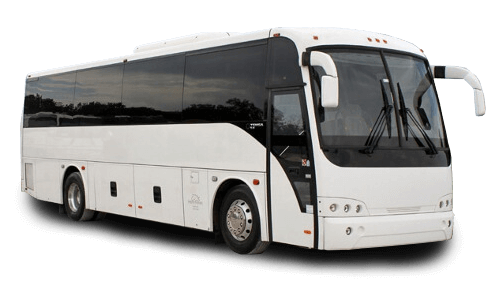 50 Passenger Charter Bus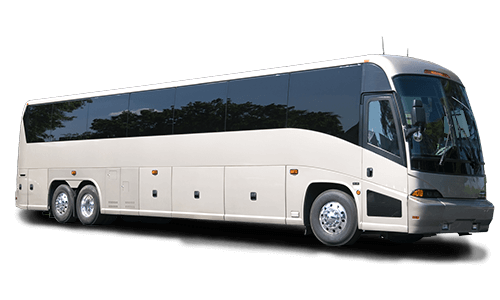 56 Passenger Charter Bus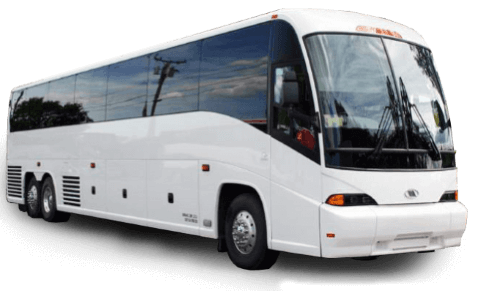 St Petersburg Charter Bus Services
Group Transportation Services
Sports Team Transportation
55+ Senior Group Transportation
Contact Us - Free Instant Quote!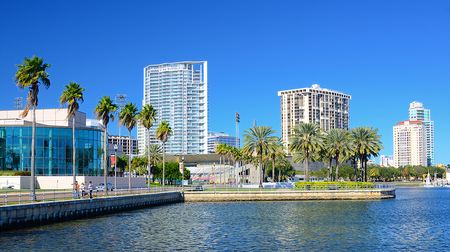 The city of St Petersburg, on the West Coast of Florida, was co-founded by John C. Williams, formerly of Detroit, who purchased the land in 1875, and by Peter Demens who brought the Orange Belt Railway to the area in 1888. St. Petersburg was incorporated as a town in 1892, when it had a population of 300 people. Legend has it that John C. Williams and Peter Demens flipped a coin to see who would have the honor of naming the city. When Demens won the coin toss he named the city after Saint Petersburg, Russia, where he spent much of his youth. The town was incorporated as a city in 1903 and it just grew in stature from then. The arrival of the St Louis Bruins baseball team who made the city their Spring Training venue as well as the inaugural passenger airplane flight Another was what is largely believed to be the advent of commercial air travel, an airplane service across Tampa Bay from St. Petersburg to Tampa and back in 1914. In the 2000s, St. Petersburg continued its renaissance, endured a recession, and rebounded to become, as the New York Times proclaimed in 2014, "one of the top places to go" in the world. Today the city hosts hundreds of events, bringing millions of people to not only the downtown area, but to each corner of the city.
Things To Do in St. Petersburg
Clearwater Beach

With 35 miles of pristine sugar sand bliss to choose from, you're sure to find the perfect beach for your trip. And with two of TripAdvisor's top beaches in the U.S. in the St. Pete/Clearwater area, planning the perfect beach vacation is easy. Clearwater beach was named the number one beach in the country last year and it's easy to see why. Stretches of soft, white sand, draws visitors year-round for jet-skiing, parasailing, and stand-up paddleboarding in its calm, azure waters. Cyclists and rollerbladers get to glide along a winding beachfront promenade lined with restaurants and cafes. Come sunset, Pier 60 hosts a nightly festival with street performers and craft vendors. Remember that St Pete's has the Guinness World Record for the most consecutive days of sunshine, 768 days between 1967 and 1969, so you're pretty much guaranteed perfect weather wherever you go.
Address:
332 S Gulfview Blvd, Clearwater
Duke Energy Center for the Arts
In an arty mood? Why not head downtown to the newly revamped Duke Energy Center for the Arts, incorporating the 2031-seat Mahaffey Theatre with it's elegant ballroom space, spectacular waterfront views and European-style box seats. The Mahaffey hosts top-quality national and international artists and performances – Broadway, classical, pop, rock, comedy, dance, family, and the renowned Florida Orchestra. From Tony Bennet to Deep Purple, from Bryan Adams to Wayne Brady, the best of the best have performed here. Do yourself a favor and book tickets to see some of the best live performances in South Florida.
Address: 400 First St. S, St. Petersburg, (727) 300-2000
St. Petersburg Shuffleboard Club
With over 1200 members, the 90-year-old St. Petersburg Shuffleboard Club is the largest in the State. Shuffleboard is more of a religion than a sport in St Pete with younger people taking an interest in the club and the game, and the city taking a greater interest in the club and its courts. Started in 1924, this club was the leader in standardizing rules for the game across the world. Head over to the club today to have a bit of a shuffle. On any given afternoon or evening, players of all ages and lately they seem to be a lot younger, shove pucks and generally trash-talk each other on any of the club's 74 outdoor courts. Trust us, head over on a Friday night, an ideal time for nonmembers, and check out the latest resurgence in this classic game that even led to a copycat club in Brooklyn, New York.
Address: 559 Mirror Lake Dr. N. St. Petersburg, 727-822-2083
The Central Arts District
What began as semi-legal graffiti has taken off in downtown St Petersburg with local and international artists being commissioned to turn once-seedy walls into incredible canvases. The Central Arts District leads tours around some of the most iconic walls every Saturday morning and most tours are led by the artists themselves. Step into the psychedelic mind of Ricky Watts's swirly, multicolored "Space Rainbows," or take a selfie with the most photographed mural in St Pete's, "The Lizard King", an homage to locally born Jim Morrisson. Your tour through the alleyways is tantamount to a stroll through a museum, albeit a rather large one. None of the walls seem to descend into the all too familiar Florida "Beach and Cocktails" theme which is a welcome change. Enjoy the tour and step into any one of the dozens of local eateries along the way to grab a quick bite. It's not called Murals and Munchies for nothing!
Address: Florida CraftArt, 501 Central Ave., St. Petersburg (727) 821-7391
Nitally's
And on the subject of food, let's head of to some of St Pete's highly recommended restaurants for some well deserved fare. One of the top spots is Nitally's, a Thai-Mex fusion cuisine thing that may sound contrived, but once experienced will be among your favorites. Share an outdoor picnic table with a complete stranger and savour mash-ups of Thai curries and Mexican staple food. How does Panang Mole sound? This delicate mix of Thai red curry and Mexican mole sauce, made with coconut milk, carrots, green peas, sweet basil will have you salivating and waiting in line for half an hour for more. The more adventurous could attempt the Nitally's Inferno Soup challenge, a lava-like concoction made with ghost peppers. Finish the broth and walk out with $1500 in your pocket. So far, only one person has managed!
Address: 1163 9th St N, St. Petersburg, (727) 290-6166
St Pete's Bodega
People in the Tampa/St Pete area take Cuban sandwiches pretty seriously, what with the birthplace of this staple food being in Tampa's Ybor city neighborhood. St Pete's Bodega has now built up a cult like following because of their iconic sandwiches. You will agree that this Latin American-inspired restaurant deserves its status as one of the best after trying some other popular dishes, including the lechon platter, slow-roasted mojo pork with grilled onions, grilled tempeh with sweet and spicy slaw, and maduros (fried sweet plantains). The casual and tropical space with cafe tables on the sidewalk and a covered open-air dining space in back lures customers from all over. .Step up to the window, place your order and grab a table on the sidewalk or stroll through the downtown area while eating. You will be back for more.
Address: 1120 Central Avenue, St. Petersburg, (727) 623-0942
RumFish Grill
RumFish Grill, right on the beach, provides diners with a truly immersive experience where visitors can eat, drink, shop and explore. The restaurant's main attraction is a 33,500 gallon aquarium, featured on the hit show "Tanked." The food here is off the charts. Try the fresh shucked oysters as a starter or share small plates of charred octopus and grilled Gulf shrimp. Entrees like the Cumin and Fennel Crusted Tuna or the Tamarind Honey Glazed Chilean Sea Bass will tickle your tastebuds. The bar has some incredible cocktails and craft beers on tap and there is always some sort of live entertainment. If you prefer something out of the ordinary, you can literally dive in and swim with the fishes, a unique opportunity to snorkel in the giant tank. Address: 6000 Gulf Boulevard St. Pete Beach, 727.329.1428
35 Passenger Charter Bus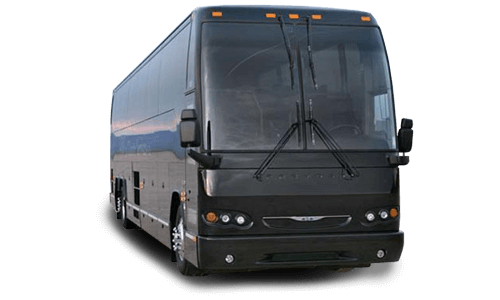 56 Passenger Charter Bus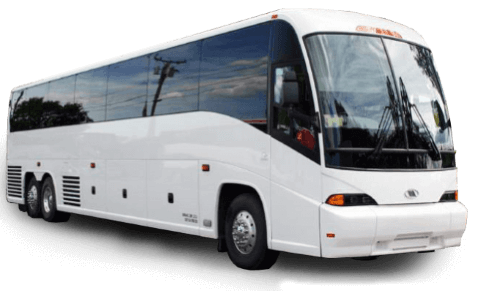 With all these options on the cards, the only thing left is to book the best transport. Party Bus Rent has the solution you need for any trip. Our selection of charter vehicles can accommodate large or small groups from 20 to 60 passengers and come in a variety of sizes and colors. We can get you from one end of the city to the other, from shopping downtown to dolphin spotting in the Gulf. Our aim is to make your trip to our city as simple as possible with our easy to use website and our exceptional staff who are willing and ready to assist in any of your requirements.
---
Charter Bus Rental FAQ
How much does it cost to rent a charter bus?
Typically a charter bus rental can average $160 per hour to $200 per hour depending on many factors such as number of passengers and trip length.
How many people can you fit in a charter bus?
Charter Buses come in many different sizes from 50 passenger to 65 passengers.
How to rent a charter bus?
Renting a charter bus is a simple process that begins with a phone call. Contact us today for a free estimate on your trip.
Where can you take a charter Bus?
A Charter Bus is the perfect method of transportation for larger groups. Most Charter Buses can travel to stadiums, national parks, amusement parks, and much more!
35 Passenger Charter Bus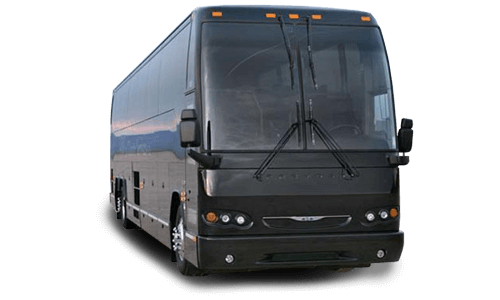 40 Passenger Charter Bus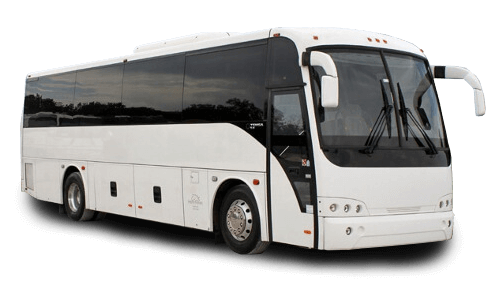 50 Passenger Charter Bus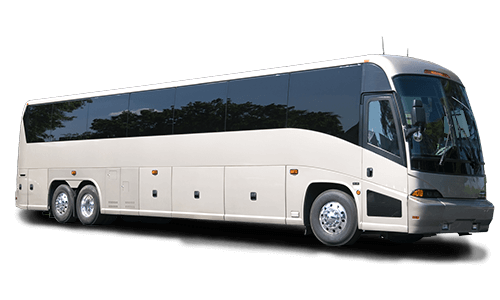 56 Passenger Charter Bus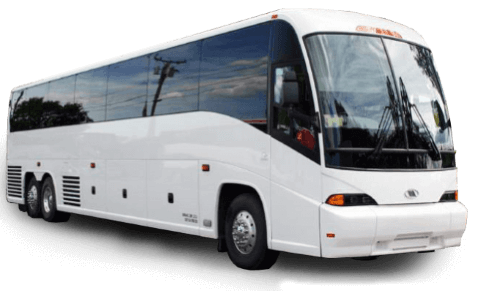 Saint Petersburg Charter Bus Pricing
| Vehicle Type | Vehicle Passengers | Hourly Rates* |
| --- | --- | --- |
| 50 Passenger Charter Bus | Up To 50 | $130-$180 |
| 55 Passenger Charter Bus | Up To 55 | $180-$230 |
| 56 Passenger Charter Bus | Up To 56 | $230-$280 |
| 60 Passenger Charter Bus | Up To 60 | $280-$400 |