Our Party Bus, Limo, & Charter Bus Fleet
To get the party started, there's nothing quite like renting a party bus. Whether you're celebrating a special occasion or just having fun with your friends, our extensive fleet of luxurious and spacious party buses is sure to impress! We have an extensive fleet of limousine buses that are ideal for weddings, corporate events, bachelor parties and more! From floor-to-ceiling windows to comfortable seating arrangements and premium lighting options, our vehicles are designed to make your trip memorable. Even if you're traveling far away or if it's raining outside on your big day. View our most popular choices for party bus rentals below. Click the button below any of the vehicles to be taken to the form to check vehicle availability and view prices. Vehicle colors and interiors may vary.
Why Choose Partybusrent.net
Partybusrent.net is the best source for party buses, limousine buses, mini buses, motor coaches and charter buses in the country. We have a large selection of vehicles from which you can choose the perfect vehicle for your group's needs Our services are excellent because we provide our customers with: A wide variety of different types of vehicles to choose from, The highest quality service possible with prompt responses to any questions you may have during your booking process or while en route with one of our cars, Safety measures that ensure your safety while traveling on our party bus company.
18 Passengers – Party Bus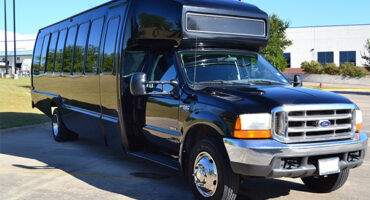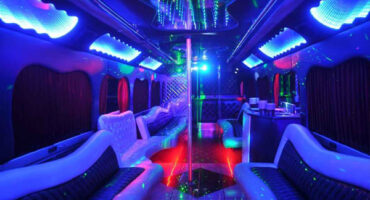 You can rent an 18 passenger party bus that can accommodate your friends and make your next event one to remember. The 18 passenger party bus comes with a driver and is a perfect match for prom, and weddings.
---
22 Passengers – Party Bus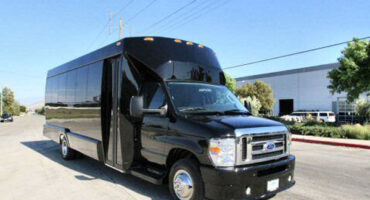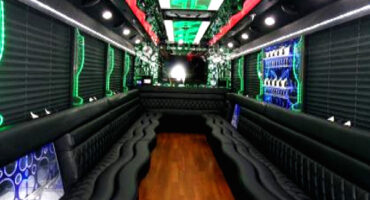 Our 22 passenger party buses are our medium sized vehicles that are often used for corporate events and tailgating at sporting events. These types of buses come in different models like Gretch, LGE, Ford, Chevy, International, and Mercedes.
---
40 Passengers – Party Bus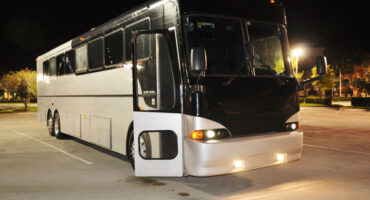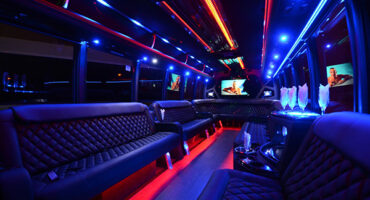 There are many reasons to rent a party bus, from celebrating a birthday or bachelor/ette party to a sporting event and if you have a large group, then you need to check out 40 Passenger party buses. These are one of the largest vehicles in the nation and have room for all the fun you need.
---
50 Passengers – Party Bus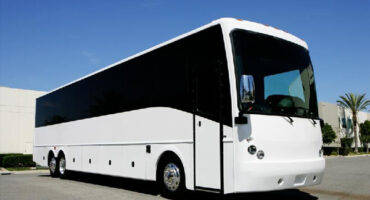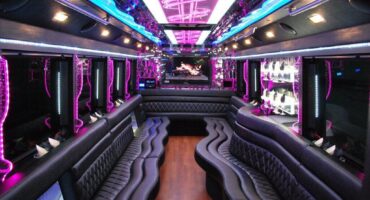 The largest of our party bus options. This comfortable 50 passenger party bus limo is built so you can have an unforgettable night out with your friends or family members. The rental cost for this type of vehicle will vary depending on where you live, but we offer competitive rates so that everyone in your group can afford to travel together without breaking the bank! Some models of this vehicle include Ford, Gretch, Trolley style, and converted school bus/party bus.
---
Cadillac Escalade Limousine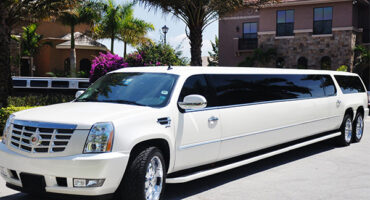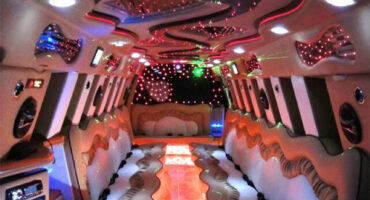 This is the perfect vehicle for your next event or special occasion because it has plenty of room for up to 18-20 passengers and will provide an unforgettable experience for all of your guests. Just like a normal Cadillac, the stretch version looks amazing and is an SUV limo.
---
Chrysler 300 Limousine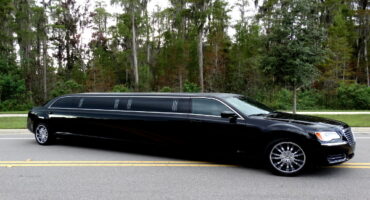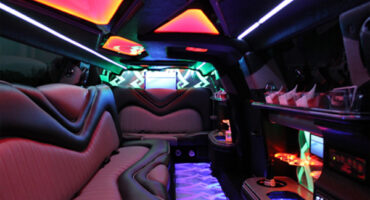 The Chrysler 300 limo is a versatile vehicle that works well in any area where large groups need to travel together. It's perfect for weddings, corporate events and fundraisers, and even as part of a special tour package for families or groups of friends on vacation! You can rent one for just about anything—you'll just need to schedule ahead of time so we can have it ready when you arrive at the location!
---
Lincoln Limousine
*Available in Black or White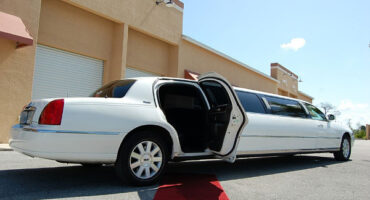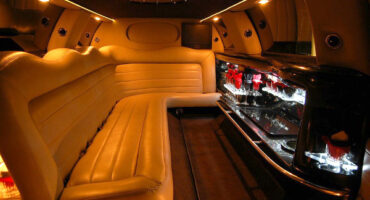 The most popular, and classic limousine model out there. Can hold up to 8-12 passengers and is the limousine that you normally see in movies. Rent a black Lincoln limousine for your wedding and have the groom and bride show up looking fabulous.
---
Hummer Limousine
*Available in Black or White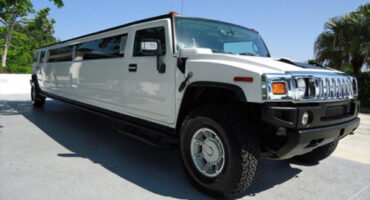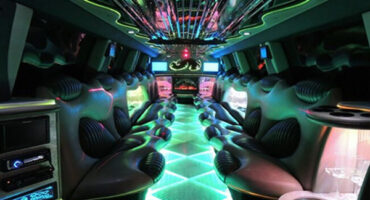 Built for up to 16, 18, and 20 passenger configurations, these limos feature plush seating, a spacious interior, and a dance floor. The Hummer limousine is a stretch limousine that comes in two different models: the Mini Hummer and the Classic Hummer. The Mini Hummer is ideal for smaller groups of people, as it can hold up to 12 people comfortably. The Classic Hummer is more suited for larger groups, as it can hold up to 14 people comfortably.
---
Mercedes-Benz Sprinter
*Available in Black or White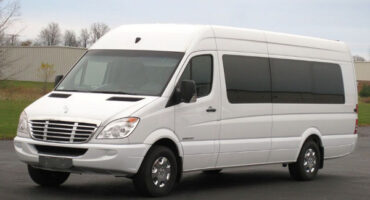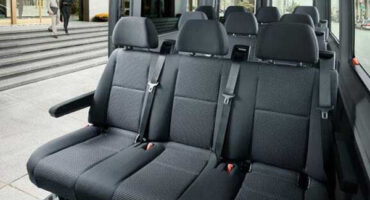 The Sprinter is a compact van that can seat up to 12 people and has a long list of features and options. There are two main styles of sprinter vans, the limo sprinter and executive sprinter. The Limo sprinter is the same as a party bus inside with all the lights and fun. The Executive Sprinter is a luxury style transportation vehicle that has forward facing seats more like standard cars (these are used for general travel).
---
Enter Your Party Details Here To Get A Free Pricing Quote:
Nationwide Party Bus Rentals at Partybusrent.net
Partybusrent.net is the best place to find party buses for rent, no matter where you are in the country. We have vehicles available in all 50 states. Party bus rental prices start at $150 per hour, but can vary depending on how large your party bus is and how many hours you need it for. For example, if you want to rent a 15 passenger party bus for six hours on a Friday night while your friends go out clubbing in downtown Chicago, Miami, or NYC, that would cost about $1,500. In comparison with other luxury transportation options like limo rental companies or black car services like Uber or Lyft, Limousine prices vary widely depending on their size and configuration; however they usually range from $100-$300 per hour.
Party Buses and Limousine Buses
Party buses and limousine buses are the same thing. They are both rental luxury buses that can accommodate groups of 10 to 30 people, with the option to hire more seating if needed. The difference between these two types of vehicles is their purpose: Party buses are more popular for groups of people looking to have a good time on the road, whereas limo buses are used most often for weddings or other special occasions where privacy is desired by everyone in attendance. To get a vehicle reserved, you need to give our team a call so we can show you all our luxury party bus options. Partybusrent is a website that offers party bus rentals near me and around the US. This means that you can find something no matter where you are!
You're in good hands With Our Party Bus Company
You're in good hands with our party bus company. We've been in business for over thirty years and have earned a reputation for providing excellent customer service. We understand you might not know exactly what you need when it comes to renting a Party Bus in San Diego/LA/ San Francisco, but we don't want to leave any stone unturned when it comes to making sure you get exactly what you need! That's why we have an experienced staff who can help you find the perfect vehicle for your trip or event. Our goal is to make sure that every customer gets their dream bus at a reasonable price, so we offer a wide variety of pricing options on our buses so that everyone can afford them regardless of income level or budget constraints!
Party Bus Pricing Explained
The pricing for a party bus rental is based on several factors. First, it's important to note that there are different types of buses available for rent: Mini party buses – The most common type are these mini or midi buses that have a capacity between 10 and 15 passengers; however, they're still large enough to allow everyone plenty of room to move around comfortably. The price is also lower than other high-capacity vehicles because they are smaller. Luxury sedans – If you'd prefer not having any extra people on board your vehicle but still want luxury vehicles like limousines or town cars without paying premium prices then the best option would be renting out one of these luxury sedans instead since they're cheaper while still offering you all the benefits mentioned above.
Example Bus Prices
The following are examples of what you can expect to pay for our party buses: For a van-style bus, you can expect to pay anywhere from $150 per hour up to $100 per hour. This will depend on the size of your group, where you're renting from and how many hours you need. If you need a larger vehicle that seats up to 48 people, it may be worth paying more for this type of vehicle than if your group only requires 16 passengers or less. However, keep in mind that there is not always an increase in cost when opting for a larger bus—you may find that some companies charge less than others depending on what services they offer and their availability during peak times (such as weekends). For double decker buses: You should expect prices ranging from $175-$225 per hour based on size requirements (see chart below) with minimum rental periods.
Popular Bus Types
There are a few different types of party buses to choose from when you rent one, and here's a brief overview of each one: Party bus. The basic model is the classic party bus, which comes with seating for up to 50 people and can accommodate an additional 100 passengers standing. It often has a dance floor and high-quality sound system built in, as well as extra amenities such as TV monitors, food bars and more! Limo buses are similar in size (usually accommodating between 20-25 people comfortably), but come equipped with all sorts of amenities inside such as bar stools/cushions on seats so everyone can sit comfortably while enjoying drinks during long rides home after celebrations ended early due poor behavior.
Groups and Events We Service
Partybusrent.net is a bus rental service that will make your next event memorable. We offer a variety of services for private parties, weddings, corporate events, sports teams and family reunions. Whether you're celebrating a birthday party or prom night with your friends or if you're planning an employee appreciation outing for your company – we have the perfect custom coach to make it happen! Our buses come equipped with top-of-the-line audio/visual equipment and state-of-the art entertainment systems so that no detail goes unnoticed on this once in a lifetime trip! We also offer packages including: wedding shuttles (the ultimate way to get all of your guests where they need to be) and corporate shuttles (so many possibilities).
Spacious Limo Bus Rentals
Partybusrent.net is the premier website for party buses and limo buses for any event in Washington DC, Maryland, Virginia and North Carolina. We have a fleet of vehicles that can accommodate groups from 10 to 40+ people. Our fleets consist of affordable luxury vehicles such as classic stretch limousines, modern party buses with flat screens, full bars and dance floors, to luxury SUVs with amazing sound systems and all-inclusive packages! No matter what type of vehicle you choose, we promise to make your experience unforgettable! When it comes to transportation for your event there is no better choice than Partybusrent.net
Sprinter Van Rentals For Corporate Events
You're holding an exciting event for your colleagues and clients, and you want it to be special. You can make this happen by renting a Sprinter limo rental for that occasion. We understand how important corporate events are, which is why we offer high-quality Sprinter limo rentals at Partybusrent.net. We have all of the best vehicles in our fleet, including Mercedes Benz Sprinters with a range of seating capacities and amenities. Our friendly customer service representatives will gladly assist you in selecting the perfect vehicle for any type of corporate event or VIP transportation situation. They will take care of all the details so you don't have to worry about anything but having fun!
Sleek and Stress-free Wedding Shuttle Buses
Partybusrent.net offers a variety of wedding shuttles to make your special day hassle free. They are perfect for the rehearsal dinner and wedding ceremony, as well as the after party at the reception hall or hotel. The city of Dallas has plenty of venues that are ideal for these events, including some that you may not have even considered! Our sleek and stylish wedding shuttle buses provide a stress-free transportation option for your bridal party, which means no more worrying about how you're going to get everyone from point A to B without any issues or problems.
Learn About Party Buses
Let's face it: party buses are a great way to get around. These vehicles can be used for many different types of events, whether they're bachelor or bachelorette parties, weddings, corporate functions, or just a night out with friends. If you're not sure what kind of vehicle would be right for your event needs — or if there's anything else we can help you with — give us a call and we'll be happy to assist!