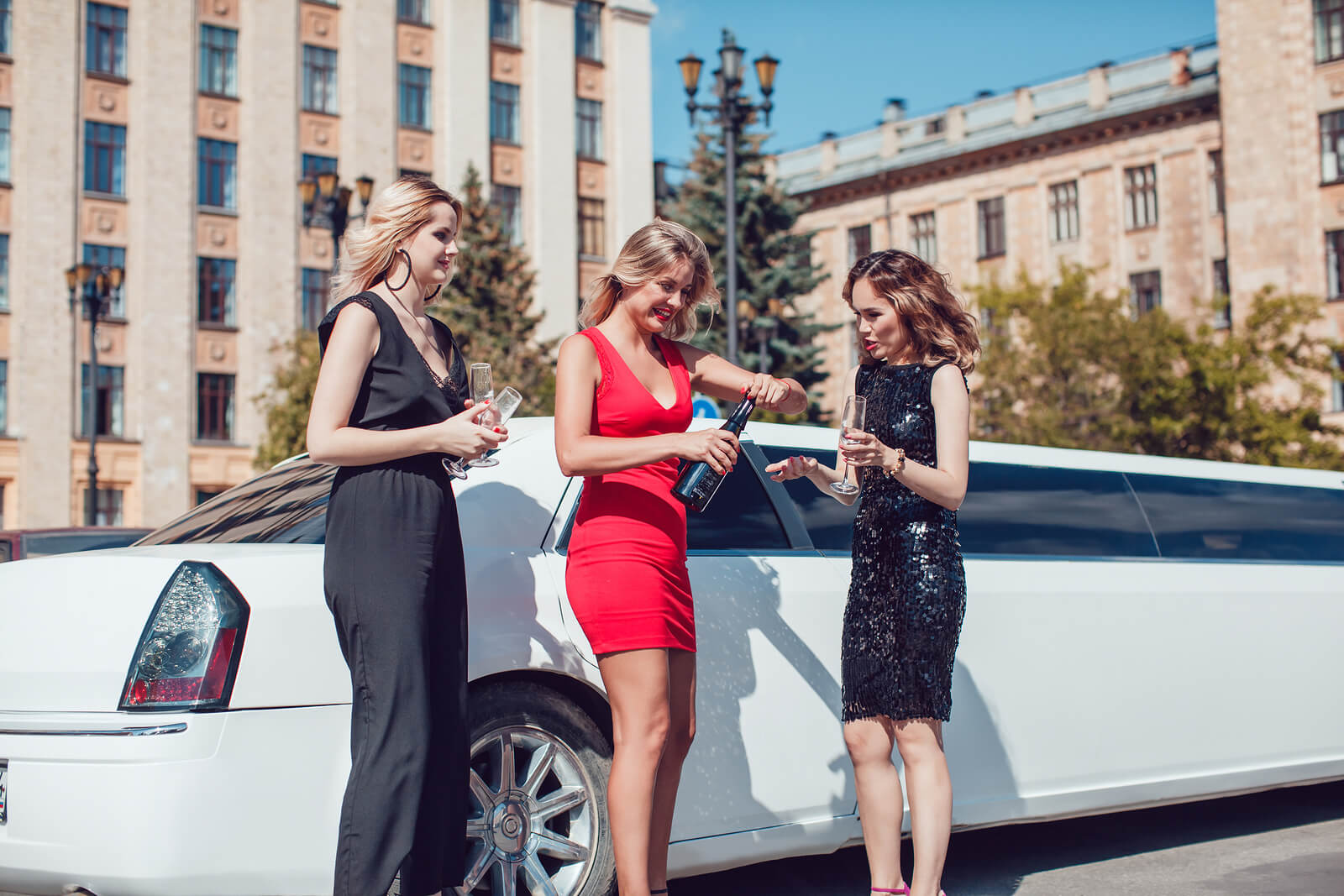 There is not a more special time than your birthday. On your birthday, you get to celebrate the gift of you to the world, and enjoy a day of being a star. To spice up your birthday this year with a little something different, try a birthday party bus rental, or a birthday limousine rental. We can help make your birthday unforgettable with one of our luxurious party buses and limousines. There are different birthday transportation packages available that we offer, which are extremely affordable. A party vehicle with us will not break the bank! Our company specializes in premium party buses and limousines so we can guarantee you a great vehicle, anywhere in the country! Book your birthday bash today for adults or kids by checking out our party bus fleet and selecting the right vehicle for your celebration!
Birthday Party Buses & Limo Rentals
When it comes to birthday party buses and limos, we have the best selection. Our vehicle fleet has some of the best party buses, stretch limos, charter buses, limo buses, party school buses, and even town cars available. It doesn't matter whether you are looking for a flashy, or classy vehicle for your birthday, we have it all. Vehicles come from the most requested makes and models of vehicles. If you plan on traveling with a large group or small group, we have a vehicle just for you. Our party buses can carry up to 50+ passengers so event the largest of parties can travel together in one of our birthday party bus rentals! No matter what kind of requirement you have, we have different buses or coaches to fit your needs
Birthday Party Bus And Limo Service Prices
When it comes to affordability, our vehicles are incredible! Every day we try to find ways to make our vehicles as cheap as possible so that we can share in on your birthday experience. We want to make sure you have an incredible birthday, so we offer birthday party bus and limousine packages to make our already low prices even better. On top of that, we offer additional daily discounts and deals to lower prices even more, making our vehicle some of the most affordable out there. Part packages are catered towards you and the total price you pay will depend on the duration of your trip, the size of the vehicle you get, and vehicle availability. To get prices for a birthday package, fill out the search at the top of the page or click the button below.
Birthday Party Buses & Limousine Rentals Near Me
You will never have a dull moment riding around in one of our party buses or limousines, the amenities in our vehicles are just that incredible. WiFi, TVs, surround sound, mini bars, and laser lighting are what you can expect in our vehicles which make for a ride like no other It is our goal that when you rent with us, you get a vehicle like nothing you've ever seen before. The most luxurious party buses and limos are exclusive to our company, and extremely affordable, especially for birthday parties. We offer special birthday party packages and discounts to make sure that renting with us will save you a few bucks.