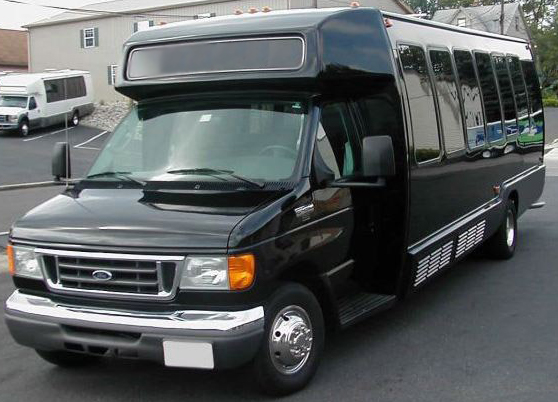 Richmond, Virginia is one of the oldest cities in America. Visitors often enjoy exploring the many historical landmarks and sites while they are in town. Should you find yourself planning a trip to the area, let Party Bus Rent get you where you are going in style. Our selection of limousines, busses, and vans are plentiful and come in a variety of sizes and colors. We have an online reservation system that makes getting an instant quote easy. And when you are ready to reserve your limousine or party bus, our expert reservation staff will help you every step of the way. Our services aren't limited to tourists. Local residents of Richmond can utilize our services when preparing for high school proms, homecoming dances, weddings and other memorable celebrations. Our website is easy to use and will help you secure cheap and affordable transportation when you need it allowing you to focus the larger part of your budget on sightseeing and souvenir shopping.
Visit our website, https://partybusrent.net, for instant quotes or call us at 888-691-7411 to speak with one of our representatives.
In 1775, at the St. John's church, founding father of the United States of America, Patrick Henry declared, "Give me liberty, or give me death". With that being said, this capital city of Virginia is one full of history. The previous sentence is just one example of many that verify this fact to be true. The city plays an important role in the story of America through the American Revolution up to the Civil War and after. For more information on the history of Richmond, as well its economy and demographics, visit their website, www.richmondgov.com
Richmond Party Bus
Sprinter
Party Bus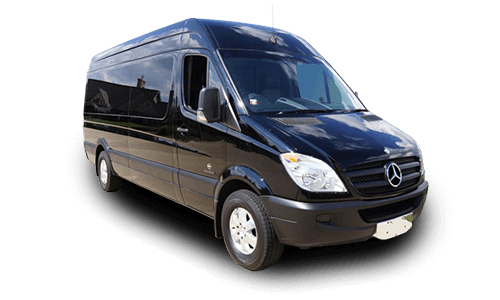 Passengers:
4-12
Amenities:
*
888-691-7411
20 Passenger
Party Bus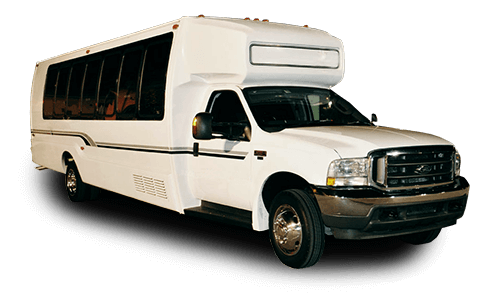 Passengers:
10-20
Amenities:
*
888-691-7411
22 Passenger
Party Bus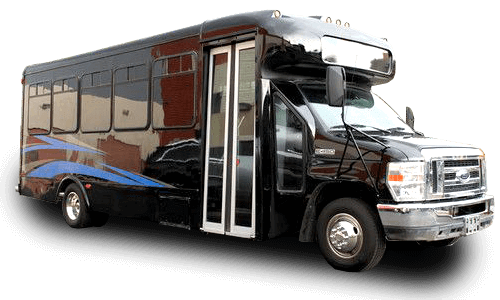 Passengers:
11-22
Amenities:
* **
888-691-7411
Richmond Charter Bus Company
56 Passenger
Charter Bus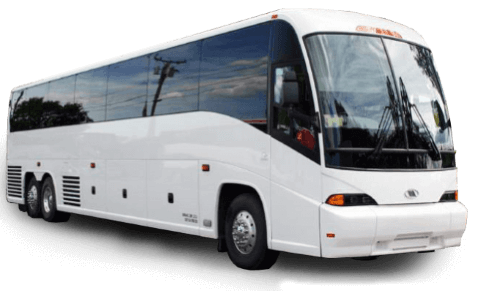 Passengers:
28-56
Amenities*:

888-691-7411
50 Passenger
Charter Bus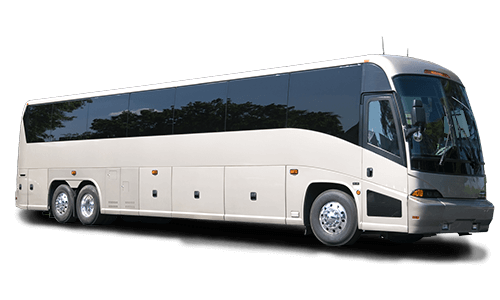 Passengers:
25-50
Amenities*:

888-691-7411
40 Passenger
Charter Bus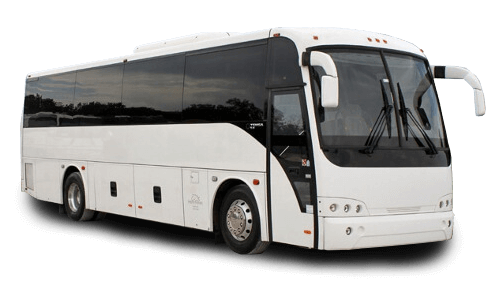 Passengers:
20-40
Amenities*:

888-691-7411
Richmond Limo Rental Service
Lincoln Stretch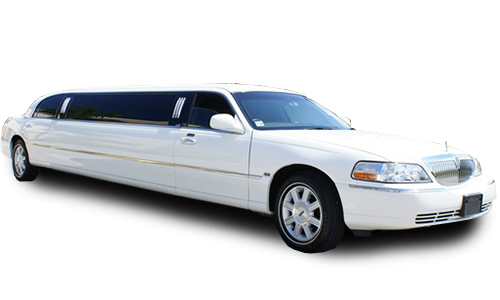 Interior Images

Passengers:
2-8
Amenities:
*
888-691-7411
Chrysler 300 Limo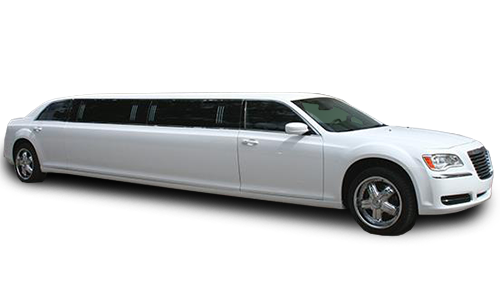 Passengers:
4-10
Amenities:
*
888-691-7411
Dodge Charger Limo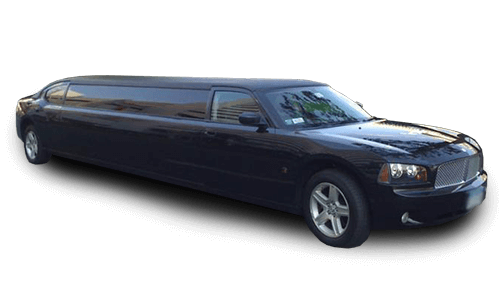 Passengers:
4-10
Amenities:
*
888-691-7411
Your reason for visiting Richmond, Virginia could be one of several. No matter the reason, Party Bus Rent can provide you with transportation to meet your unique set of travel needs. Our vehicles are able to handle groups as small as five to those as large as fifty. Our inventory selection includes stretch, Hummer and Escalade limos, party, school, coach and charter busses, executive vans, sprinters, and so much more. Party Bus Rent will get you where you want to go in style and comfort and without breaking the bank.
Bachelor/Bachelorette Parties – While it's true, Virginia is for lovers, Party Bus Rent is for lovers looking to have one final night out on the town before saying, "I do". Our selection of party bus rentals will make your bachelor or bachelorette party a night to remember for years to come. We offer party buses that come with LED and strobe lights, mini bars and ice chests, perimeter style seating, music, televisions, and everything you could possibly need to make your party bus rental experience one of epic proportions.

Corporate Events – Transporting your clients to and from event and lodging venues is a task that often causes a burden not only to your productivity but to your company's budget. When you employ the rental services of Party Bus Rent, you eliminate that burden. We offer a wide selection of limousine and van rentals that are a perfect solution to your corporate transportation needs. Our vehicle selection will leave a lasting and favorable impression on our clients.
Birthdays – Your birthday only comes once a year, and the older you get, the more you appreciate that fact! Let Party Bus Rent put the fun back in turning another year older. Choose from one of our many limousine rentals or maybe you prefer a party bus. No matter your preference, we have what you need. Check us out online today!
Things to do in Richmond, VA
American Civil War Museum
480 Tredegar Street, Richmond, VA 23219 (804)649-1861
https://acwm.org/
The White House of the Confederacy, also known as, the official residence of President Jefferson Davis during the Civil War, also known as the American Civil War Museum is located next door the White House. It spans three floors and features memorabilia and artifacts from a time, not so far gone. The items found here tell the story of those who lived and fought during this tumultuous time in American History. Frequently visited by groups of children and adults on educational field trips, this attraction would be the perfect opportunity to utilize one of Party Bus Rents vans or busses. Our vehicles will get your entire group to the museum together, in one vehicle.
Hollywood Cemetery
412 South Cherry Street, Richmond, VA 23220
https://hollywoodcemetery.org/
Founded in 1847 this cemetery is the final resting place for the thousands of Confederate soldiers who perished in the Civil War. In addition, past presidents, James Monroe and John Tyler are interned here as well as James Ewell Brown, also known as J.E.B. Stuart. The cemetery offers guided tours offering a history of those who are buried here. For some this might be a morbid attraction, however, there is a large population of people who enjoy visiting graves and learning about the people buried beneath them. No judgement here, if that is your thing, then the Hollywood Cemetery is just what you need! Get your fellow grave enthusiasts together and hop on a bus rental from Party Bus Rent.
The Armour House and Gardens
4001 Clarendon Road, Richmond, VA 23223 (804)343-3506
https://henrico.us/rec/places/armour-house/
Built in 1915 by Edmund Christian, this is the spot from which General Robert E. Lee watched the Seven Days Battle from the crest of the hill in Meadowview. The grounds feature walking trails, flowers gardens, and picturesque fountains, as well as playgrounds and dedicated gardens for children. The site is also one that offers educational programs and events and serves as a popular event venue. It is often the site of weddings and rehearsal dinners. If you need to arrange for transportation for one of these events or activities, reach out to Party Bus Rent by either visiting our website for an online quote or calling our expert reservation staff. We offer a variety of vehicles that are sure to fit your individual needs.
Virginia Museum of Fine Arts
200 North Arthur Ash Boulevard, Richmond, VA 23220
https://www.vmfa.museum/
The Virginia Museum of Fine Arts has a very simple mission. That is to "select, preserve, exhibit and interpret art, to encourage the study of the arts, and thus to enrich the lives of all." (Quote taken from www.vmfa.museum ) The museum houses one of the largest collections of Faberge eggs second only to Russia. The Leslie Cheek Theatre is located within the museum and is the stage to those who perform the art of drama, dance, music, and theatre. A trip to the Virginia Museum of Art is one you won't soon forget. The exhibits are renowned and the performances unforgettable. As you prepare for your day trip or field trip to this Richmond area gem, be sure to book a reliable and affordable school, motor, or coach bus for your trip from Party Bus Rent. Our buses offer comfortable seats, incredible storage space for luggage and other gear, seatbelts, 110 V outlets, and so much more.
The Poe Museum
1914 East Main Street, Richmond, VA 23223
http://www.poemuseum.org/
American author and poet, Edgar Allen Poe called Richmond, Virginia home for a brief period of time. James Howard Whitty, also a resident of Richmond, was a Poe fan of the highest power. He created a monument in Richmond to pay homage the writer. Through the years, the monument grew to a group of fellow enthusiasts and eventually transformed into an actual museum. Today the museum features gardens, artifacts, and literary works including original manuscripts, personal effects, and memorabilia of Poe. As well as contributions of other similar artists. Be sure to visit the gift shop for knickknacks, postcards, and other common fare. A common place for field trips, the Poe Museum is an experience that is truly unforgettable for those with an interest in the literary world. If you are planning to head this direction, consider going with a group of peers. And also consider booking a vehicle rental from Party Bus Rent.
No matter how large or how small your group is, or your reason for visiting the Richmond area, Party Bus Rent can transport you and your guests in comfort and style. Our reservation process is easy and efficient thanks to our instant online quote system and our expert reservation staff. Whether you need to rent a limousine or a charter bus for 50 people, Party Bus Rent prides ourselves in making the process one that is as simple and convenient as possible. Quotes can easily be generated by completing a search form online or by calling our reservation hotline at 888-691-7411. Our large selection of vehicles can accommodate groups from as little as five passengers to as many as fifty. In addition to having a variety of vehicles available, we have vehicles that come in various styles and colors as well, making your trip customizable and even more special. You have a lot to do already, so let us handle the transportation. Our vehicles are affordable, comfortable, and stylish. You will be hard pressed to find the options we have with prices as low. Give us a call today and let us help you procure cheap transportation for your upcoming trip to Richmond, Virginia.

Richmond Party Bus Charter Limo Prices
| | |
| --- | --- |
| Vehicle Type | Price |
| 10 Passenger Party Bus | Pricing typically starts at $100 hourly* |
| 15 Passenger Party Bus | Pricing typically starts at $125 hourly* |
| 18 Passenger Party Bus | Pricing typically starts at $150 hourly* |
| 20 Passenger Party Bus | Pricing typically starts at $175 hourly* |
| 10 Passenger Limousine | Pricing typically starts at $95 hourly* |
| 15 Passenger Limousine | Pricing typically starts at $115 hourly* |
| 18 Passenger Limousine | Pricing typically starts at $150 hourly* |
| 30 Passenger Charter Bus | Pricing typically starts at $125 hourly* |
| 50 Passenger Charter Bus | Pricing typically starts at $150 hourly* |
| 60 Passenger Charter Bus | Pricing typically starts at $250 hourly* |
*Prices are subject to change and are dependent on multiple factors such as availability and location. Contact our live agents for a more accurate price quote.
Frequently Asked Questions for Richmond Charter Party Bus Rentals
How much does it cost to rent a party bus in Richmond?

On average a party bus in Richmond is about $103 per hour

How much do you tip a party bus driver?

While it's not mandatory if you are satisfied with your overall experience typically you can tip 7% of your overall cost

How to rent a party bus?

Party Bus Rent makes it easy to book a party bus in Richmond. Once you know how many passengers and the destination you can call us and we'll handle your reservations from start to finish.
How many people can you fit in a party bus?

Depending on how many passengers you need there are party buses that can seat anywhere from 12 to 36 passengers

What to do in a party bus in Richmond?

Richmond is filled with fun activities and attractions that cater to everyones needs! From beautiful year around climate to salsa dancing, and plenty of downtown activities.

Where can you take a Party Bus?

A Party Bus can be taken anywhere you like. Typically Party Buses are used for large party sizes, it is a safe and reliable method of transportation for you family and friends.