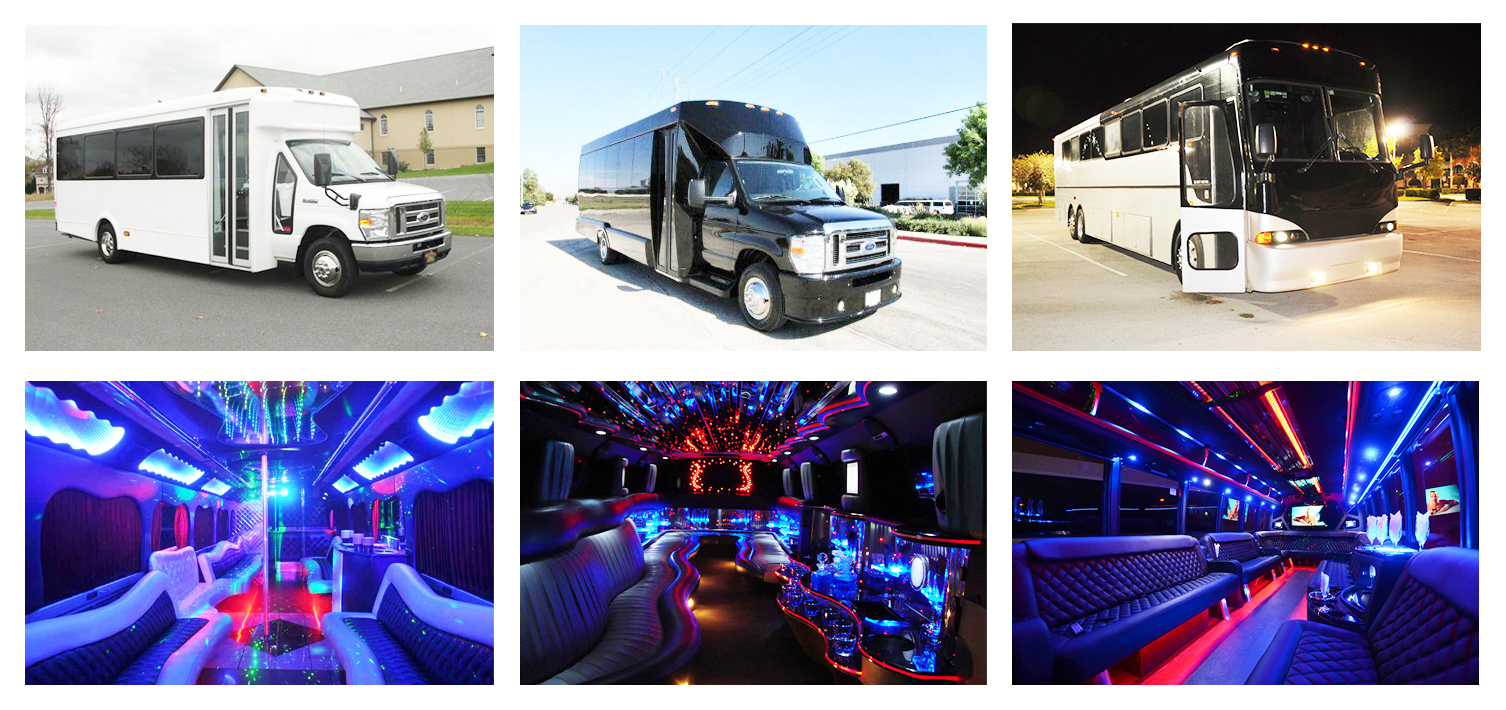 Charlotte is a cultural hub and one of the most fascinating cities in the nation. In 1799, a young boy found a seventeen pound rock that turned out to be nearly solid gold. This discovery sparked the country's first gold rush, and many people still pan for gold in the local streams to this day. In addition to the opportunity to search for gold, Charlotte offers numerous museums, theatres for the performing arts, and outdoor activities for people to experience. No one in your group will be bored when you visit this remarkable city. You will have a fantastic time traveling to North Carolina by renting a
party bus
in Charlotte. When you work with a bus service, you will see that there is no end to the possibilities in make, model, style or color. You will have a blast traveling the city lat at night, partying the night away with as many friends as you can pack in a bus! Your travels will be more memorable and more fun with a
party bus
. As one of the busiest and most exciting cities North Carolina has to offer, Charlotte has a lot of history, attractions, scenery, and a jumping nightlife. When you experience this all in a party bus, you will truly see the city in luxurious style! There is no better way to see any city than to party your way through in your own bus or party limo rental.
The best way to visit all of the city, whether you are in town for a sporting event, the nightlife, or just to visit family, is without a doubt a bus rental. Like most cities in the great state of North Carolina, there are plenty of attractions and landmarks just waiting for you. From the NASCAR Hall of Fame or the legendary racetrack itself on race day. From Carowinds to Discovery place for the kids, the city is waiting! Experience it in style with your friends in an amazing party bus.
There are hundreds of ways to enjoy this city while cruising in a bus rental. A party bus makes it easier to swing out of town for a bit to drive to nearby Greensboro or Winston Salem to pick up some friends for a evening out or for a special occasion. No more worries about following the leader through traffic! No more worries about who gets stuck driving while everyone else enjoys a few drinks. With so much space and no need to worry about driving, a party bus is much better for large travel groups than leading a group of cars down the interstate! With a party bus, there is plenty of room for everyone, and best of all, there is never any need to stop the party as you jump from place to place. Partying through 28201, 28204, 28205, and 28206, zip codes, your bus rental NC makes sure the party stays rolling with you no matter where you end up going.
Have you considered a nice luxurious bus company for your next birthday party, prom party, or bachelor party? Perhaps you think that a party bus will make a pal's bachelor party or a guys' night on the town just that much more awesome. Think of all the excitement you can have while traveling to watch the Panthers play. Gear up in your jerseys, stock the coolers and tailgate like never before in your NC party bus. You will have the best tailgate party of your lifetime when you are rooting for your team out of your very own party on wheels! Packed with CD players, MP3 players, mini-fridges and many other options, you can experience Charlotte like no one else! Have an unforgettable trip when you discover the city in a bus rental.