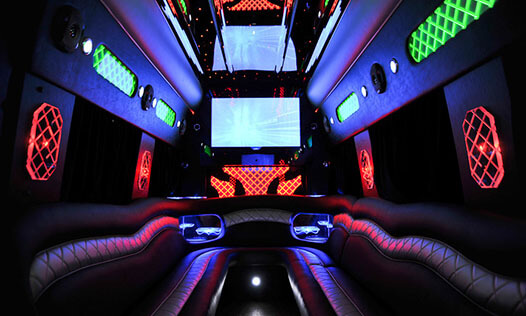 When you think of the most beautiful places in the United States, the city of Chesapeake is sure to come to mind. Visitors to this area often come to enjoy a coastal scene and the ambiance it provides. Party Bus Rent can add to the aesthetic by offering a wide selection of cheap and affordable limousine, bus, and van rentals. Our vehicle selection is vast and offers many options. Our online reservation system is easy and efficient making transportation planning the easiest part of your trip! Locals of Chesapeake can also benefit from our services as we offer transportation options for every occasion possible. Whether you are in town on business or pleasure, or a resident of this beloved city, Party Bus Rent can make your event memorable by offering incredible transportation options at affordable prices. Our easy-to-use website, featuring instant online quotes, in addition to our expertly trained reservation staff, insure that we help you find the perfect fit in vehicle for your trip and/or event in Chesapeake. Visit our website, https://partybusrent.net, for instant quotes or call us at 888-691-7411 to speak with one of our representatives.
Chesapeake is known in the state of Virginia as a place of great historical and cultural significance. It is also the home to a host of scenic natural beauty. The city boasts over 22 miles of waterways that include canals, rivers, and lakes making this the prime location for nature enthusiasts. It is also a popular spot for history buffs. With a history rooted deeply in the Revolutionary War, visitors will find plenty of opportunity to fully immerse themselves into the fascinating history of the United States of America. For more information on the history and demographics as well as the economy and industry of Chesapeake, visit their website,
Chesapeake Party Bus
Sprinter
Party Bus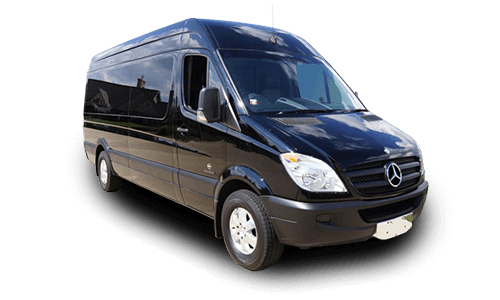 Passengers:
4-12
Amenities:
*
888-691-7411
20 Passenger
Party Bus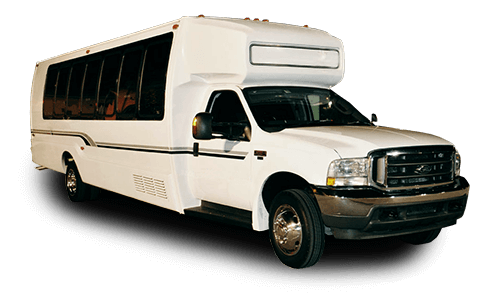 Passengers:
10-20
Amenities:
*
888-691-7411
22 Passenger
Party Bus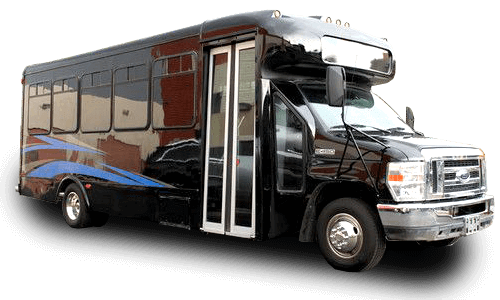 Passengers:
11-22
Amenities:
* **
888-691-7411
Chesapeake Charter Bus Company
56 Passenger
Charter Bus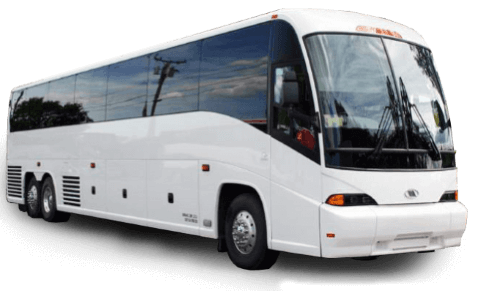 Passengers:
28-56
Amenities*:

888-691-7411
50 Passenger
Charter Bus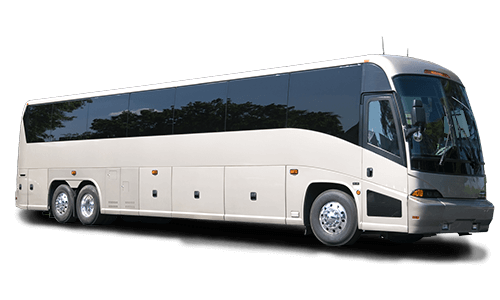 Passengers:
25-50
Amenities*:

888-691-7411
40 Passenger
Charter Bus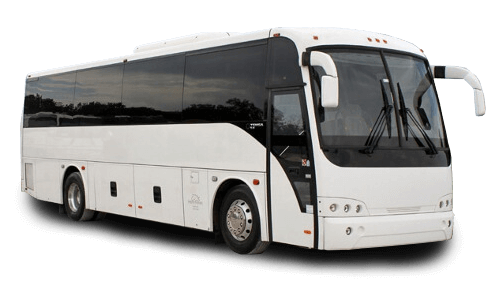 Passengers:
20-40
Amenities*:

888-691-7411
Chesapeake Limo Rental Service
Lincoln Stretch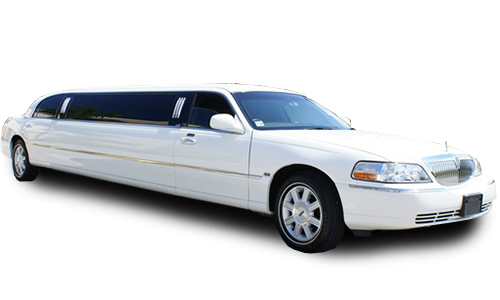 Interior Images

Passengers:
2-8
Amenities:
*
888-691-7411
Chrysler 300 Limo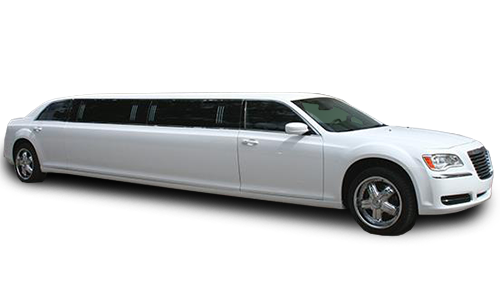 Passengers:
4-10
Amenities:
*
888-691-7411
Dodge Charger Limo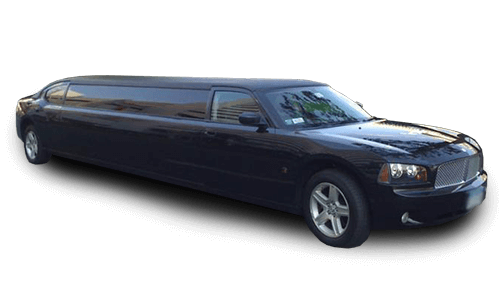 Passengers:
4-10
Amenities:
*
888-691-7411
Regardless of your reason for visiting Chesapeake, Party Bus Rent can help make your transportation a seamless task on your list of "To Do's". Our selection of stretch limousines, charter buses, party buses allow you to make your trip as unique as your reason for visiting.
Family Reunion – Chesapeake is home to several state and national parks. The parks are some of the best in the country with amenities galore. This makes for the prime location to host family functions and reunions. For guests coming from out of town, perhaps a nice coach bus or van would help transport them from their venue of lodging to the event site. Our vehicles come in a wide range of sizes, makes, and models allowing you to customize your experience. Whether you have a group of 5, 10, 20, or 50, we can help with a vehicle that will get your family to and from in comfort and style.

Bachelor Party – Are you looking for the perfect vehicle to transport you and your groomsmen around for your bachelor party? Party Bus Rent has exactly what you need. Check out our inventory of party bus, limousine and party van rentals. They come fully equipped with all the amenities you desire. Strobe lights, ice chests, mini bars, LED lights, Bluetooth connectivity, music, TV's, and comfortable seating for 15 to 40 passengers, Party Bus Rent will help you make your Bachelor Party one you won't soon forget!
School Functions– With all of the natural beauty and history this city has to offer, it is not uncommon to see groups of students studying all that Chesapeake has to offer. Party Bus Rent has a wide selection of school bus, charter bus, motor coach and van rentals that are sure to be the perfect for your group no matter the size. Our charter bus rentals offer luggage and storage compartments, electrical outlets, comfortable seating and seat belts, as well as Bluetooth connectivity, televisions and DVD players, all enhancing your educational experience in Chesapeake.
Corporate Transportation – Getting your employees and clients to and from corporate events is important. You want to make a good impression while being mindful of your budget. Party Bus Rent is here to help. Our vehicle selection offers affordable vans, sprinters, limousines, and busses. Our vehicles are comfortable, clean, and affordable. Visit our website today to browse our selection and find the vehicle that is right for you!

Things to do in Chesapeake, VA
Northwest River Park
1733 Indian Creek Road, Chesapeake, VA 23322 (757)421-7151
https://www.cityofchesapeake.net/Page2123.aspx
The Northwest River Park lies on the foliage rich banks of the Northwest River and is in the southeastern part of Chesapeake. It encompasses over 700 acres of land offering visitors plenty of options during their visit. The park is has an abundancy of trails allowing nature to display its full beauty to hikers. The park has amenities such as picnic areas, playgrounds, a mini golf course, and wildlife trails. There are also camping and lodging options for those so inclined and the park offers special discounts to residents of the state of Virginia. For a fun family reunion, consider booking one of our many affordable and comfortable motor coaches. We can't think of a better way to get your family from your place of lodging to the event venue and back again!
Great Bridge Battlefield & Waterways History Foundation
1775 Historic Way, Chesapeake, VA 23320 (757)482-4480
Great Bridge Battlefield and Waterways History Foundation, also known as, Battlefield Park was created as a monument to commemorate the history of the Battle of Great Bridge. The park features an interpretive historic pathway, a recreation of the causeway of 1775, and an outdoor auditorium. The Daughters of the American Revolution erected a monument at the entrance of the park in tribute to the soldiers who died in battle here. The park is often home to period reenactments and other historic events commemorating the rich American history the city of Chesapeake and the surrounding areas offer.
Hickory Ridge Farm
2928 South Battlefield Boulevard, Chesapeake, VA 23322 (757)560-6763
https://jrpx28.wixsite.com/hickoryridgefarm
Hickory Ridge Farm is a family-owned business that has been a part of the community for years. The employees of Hickory Ridge pride themselves on offering some of the best seasonal produce in the Virginia area. In addition to the standard fruits and vegetables found at similar shops, Hickory Ridge offers items such as locally sourced honey and baked goods and crafts. Children who visit can pet farm animals inside the petting zoo. The farm also offers special seasonal events such as a pumpkin patch in the fall with sunflower patches perfect for picture taking. In the spring, visitors can pick fresh strawberries form the ample strawberry patches on site. And at Christmas time, the farm is transformed into a winter wonderland, complete with one of the best Christmas tree farms in the state.
Great Dismal Swamp National Wildlife Refuge
3120 Desert Rd, Suffolk, VA 23434, (757)986-3705
https://www.fws.gov/refuge/great_dismal_swamp/
The Great Dismal Swamp is a unique relic of an area that once covered more than one million acres of the south eastern part of North Carolina and the north eastern part of Virginia. The park is home to a refuge houses white tail deer and black bear. The refuge also affords hunting enthusiasts the opportunity to legally hunt both during the allotted hunting season. For those who are enjoy hiking, there is a 9-mile trail around Lake Drummond that offers a beautiful and scenic view of the park. There are ample opportunities for bird watching along this trail as the refuge is home to several species of fowl indigenous to the area. The Dismal Swamp canal is favorite place for those who enjoy kayaking or canoeing. This canal is the oldest operating canal in the United States, dating back to 1805. It is also said to be home to the few American Alligators in Virginia. It is thought that alligators inhabit the waters of Florida up to North Carolina, but to find them in Virginia is rare, unless of course, it is in the Dismal Swamp. Some of the reviews of this park state that the Virginia side of the park is much more rustic in nature. The roads are not standard roads, but more "paths" and lend way to the natural aesthetic of the area. The fact that the park lies in two states, Virginia and North Carolina is often a fascinating fact for young visitors.
Your reasons for visiting Chesapeake are likely one of many. No matter the reason, or the length of your stay, or even the size of your travel party, Party Bus Rent can provide you with affordable, reliable, comfortable, stylish, and fun transportation. Our number one goal is to make the process of reserving a limousine, charter bus, or party bus as simple and convenient as possible. Our instant online quotes and expert reservation staff are how we accomplish that goa. You can easily generate a quote by completing a search form online or by calling our reservation hotline at 888-691-7411. Our selection of vehicles offers a menagerie of makes, models, styles, and even colors allowing you to find exactly what you are looking for in a vehicle rental. For groups as few as 5 to those as large as 50, consider Party Bus Rent your vehicle rental expert! Planning a trip, no matter the reason, can be tiring and monotonous, Let Party Bus Rent take the hassle out of reserving transportation for you so you can focus on what really matters, enjoying your trip.

Chesapeake Party Bus Charter Limo Prices
| | |
| --- | --- |
| Vehicle Type | Price |
| 10 Passenger Party Bus | Pricing typically starts at $100 hourly* |
| 15 Passenger Party Bus | Pricing typically starts at $125 hourly* |
| 18 Passenger Party Bus | Pricing typically starts at $150 hourly* |
| 20 Passenger Party Bus | Pricing typically starts at $175 hourly* |
| 10 Passenger Limousine | Pricing typically starts at $95 hourly* |
| 15 Passenger Limousine | Pricing typically starts at $115 hourly* |
| 18 Passenger Limousine | Pricing typically starts at $150 hourly* |
| 30 Passenger Charter Bus | Pricing typically starts at $125 hourly* |
| 50 Passenger Charter Bus | Pricing typically starts at $150 hourly* |
| 60 Passenger Charter Bus | Pricing typically starts at $250 hourly* |
*Prices are subject to change and are dependent on multiple factors such as availability and location. Contact our live agents for a more accurate price quote.
Frequently Asked Questions for Chesapeake Charter Party Bus Rentals
How much does it cost to rent a party bus in Chesapeake?

On average a party bus in Chesapeake is about $103 per hour

How much do you tip a party bus driver?

While it's not mandatory if you are satisfied with your overall experience typically you can tip 7% of your overall cost

How to rent a party bus?

Party Bus Rent makes it easy to book a party bus in Chesapeake. Once you know how many passengers and the destination you can call us and we'll handle your reservations from start to finish.
How many people can you fit in a party bus?

Depending on how many passengers you need there are party buses that can seat anywhere from 12 to 36 passengers

What to do in a party bus in Chesapeake?

Chesapeake is filled with fun activities and attractions that cater to everyones needs! From beautiful year around climate to salsa dancing, and plenty of downtown activities.

Where can you take a Party Bus?

A Party Bus can be taken anywhere you like. Typically Party Buses are used for large party sizes, it is a safe and reliable method of transportation for you family and friends.