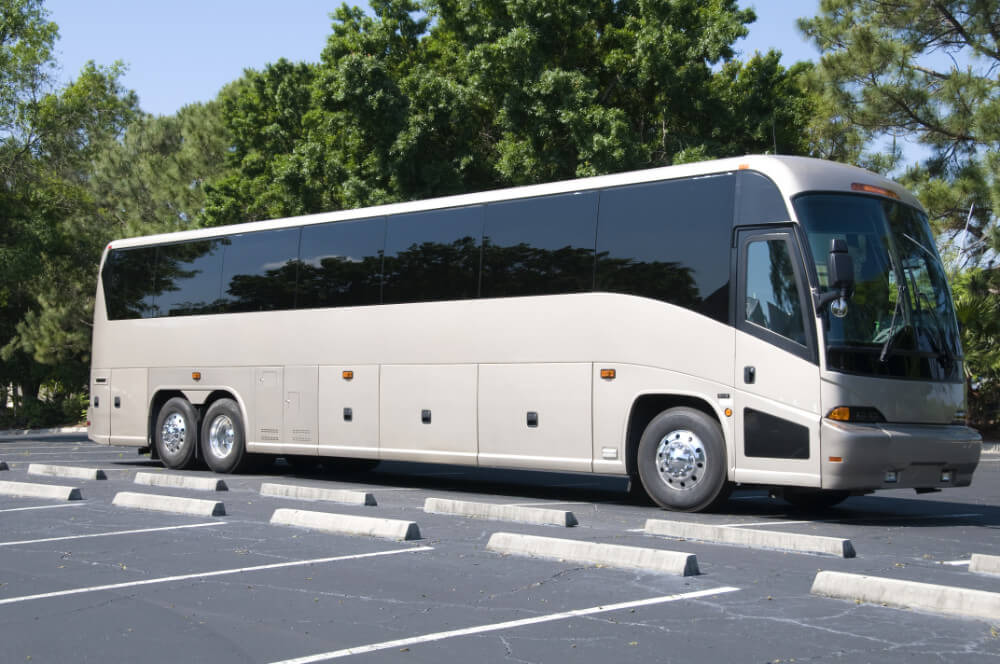 Affordable Charter Bus Rentals

When it comes to party vehicles, party buses and limousines are the best there is. They are a load of fun and excitement all packed into one vehicle. Certain occasions call for such a vehicle, but others don't. Not every trip you take will need the luxurious features and amenities featured on our party buses, but rather comfort and affordability. For those trips, a charter bus rental is the ideal way to travel. Charter buses and motor coaches are spacious, comfortable and cheap ways to travel with a group. They come equipped with amenities such as WiFi, power outlets, and storage space to make long distance travel as relaxing as possible. If you are looking to transport fellow business partners, or a group outing, a charter bus rental is the way to go.
To get charter bus rental prices call us at 888-691-7411 or browse through our fleet online.
Charter Bus Rentals Near Me
Party buses and charter buses are our main focus of transportation. We have tons of charter buses, shuttle buses, limo buses, and minibuses available for hire. Buses are unique from one another, having their own amenities, features, and styles. We have super luxury buses that are perfect for important business transportation, and traditional chartering more suited for everyday trips. Our buses can also be used to pick up large groups from the airport.
We make it easy to rent a charter bus with our large fleet of vehicles. On our website you will find tons of vehicles available to rent. Explore the different bus types, styles, and colors while you browse. For charter bus prices and motor coach prices, call us at 888-691-7411 or head over to our website.
Charter Bus Rental Service Prices
Rates and prices on our charter buses are extremely affordable. In addition to low every prices, we offer daily discounts and deals on charter bus packages to help you save money! When you take a look at our quote pages, expect to see free hours, prices reductions, and limited time savings. We do all of this to ensure you can afford to rent a charter bus with us. Although our prices are cheap, our quality of service does not suffer. We exceed the expectation of most who take a trip with us. Our on time guarantee is just one thing we do to provide the best service possible.
Exact rates and prices will depend on the vehicle you get, the size of the vehicle, the duration your need the vehicle for, and vehicle availability. To see charter bus prices and rental packages, take a look at our quote page or call us and a representative will help you out.