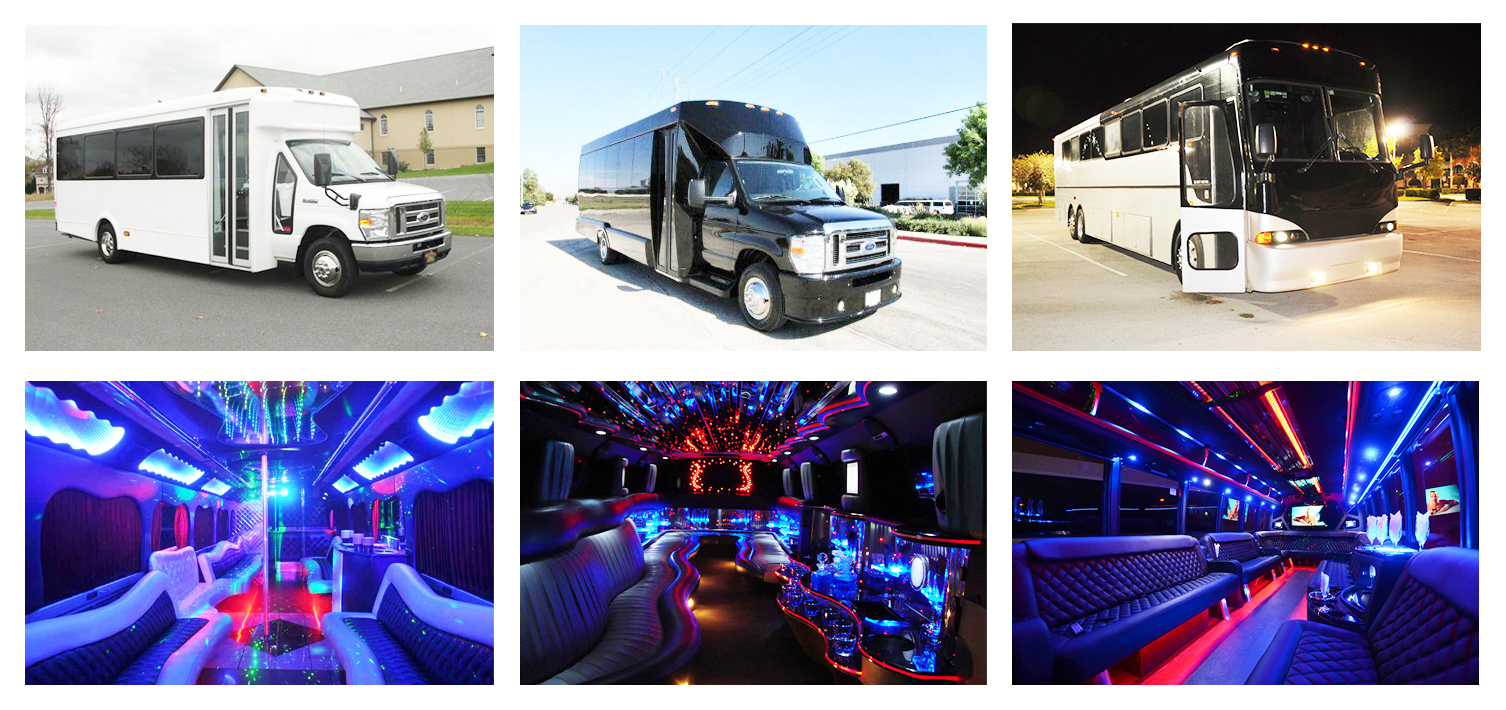 Travel in comfort with those closest to you as you make your own memories happen in one of our Deland
party bus
rentals. Ever wish you and ALL your friends could enjoy a big night out and I mean BIG, like taking in a concert in Winter Park, Orlando, making the trek to a Jacksonville Jaguars game or even heading to Tampa to see the Buccaneers play? We can make your wish a reality as you get to party to your destination. Arrive at the same time and have no problem parking and meeting up with your friends. Know that you can make the trip home together and safely with our professional chauffeur service. Check out a variety of different Deland party buses available for reservation to help you plan your outing whether with friends or family. If you're thinking one of our vehicles is going to break the bank, you're going to be pleasantly surprised at Deland party bus rental prices.
Our Deland party bus service will assist you in selecting the perfect vehicle from our library of fleets. Each features special luxuries and amenities, such as bars and music. Every Deland party bus is driven by a professional and certified drivers, meaning you can leave the entire worry of routing, driving under the influence, and paying too much for parking to our driving professionals.
Deland is a great town, known for its downtown district with artisan shops, theatres and museums. The city lies west just a hop, skip and jump from the serenity of the sands of New Smyrna Beach, as well as Daytona Beach the World's Most Famous Beach. It's only a stone's throw from all the hustle and bustle of downtown Orlando. A little more northeasterly lies the nation's oldest city, St. Augustine. So whether you start out with sand between your toes or a martini in your hand, listening to comedy at Whimpy's Jail House Comedy Club or enjoying a performance at the Athens Theatre riding in a Deland party bus is the optimum way to travel. Party buses in Deland FL has got your number covering zip codes 32720-32724. Plan a special event like birthdays, weddings, anniversaries, bachelor and bachelorette parties, sporting events and concerts. Our professional staff is also the perfect choice for corporate transportation. Whether traveling conference style to and from Orlando International Airport or JAX. We can help get a client comfortably to the hotel in a limo bus service in Deland is a great way to represent your firm and give the opportunity to continue discussions.
You may be surprised at how cheap party bus rentals in Deland, FL have become, but don't think that means that quality has been compromised. View our complete fleet for a tour of the beautiful custom party buses in Deland Florida. Our trained representatives can help you select the perfect vehicle to accommodate you and up to 50 of your friends. With plush seating, music, and lots of other amenities you'll understand why they say the fun is in the journey! It's so easy to reserve a party bus in Deland and not have to worry about driving anywhere. You can focus on the destination while we focus on the ride.