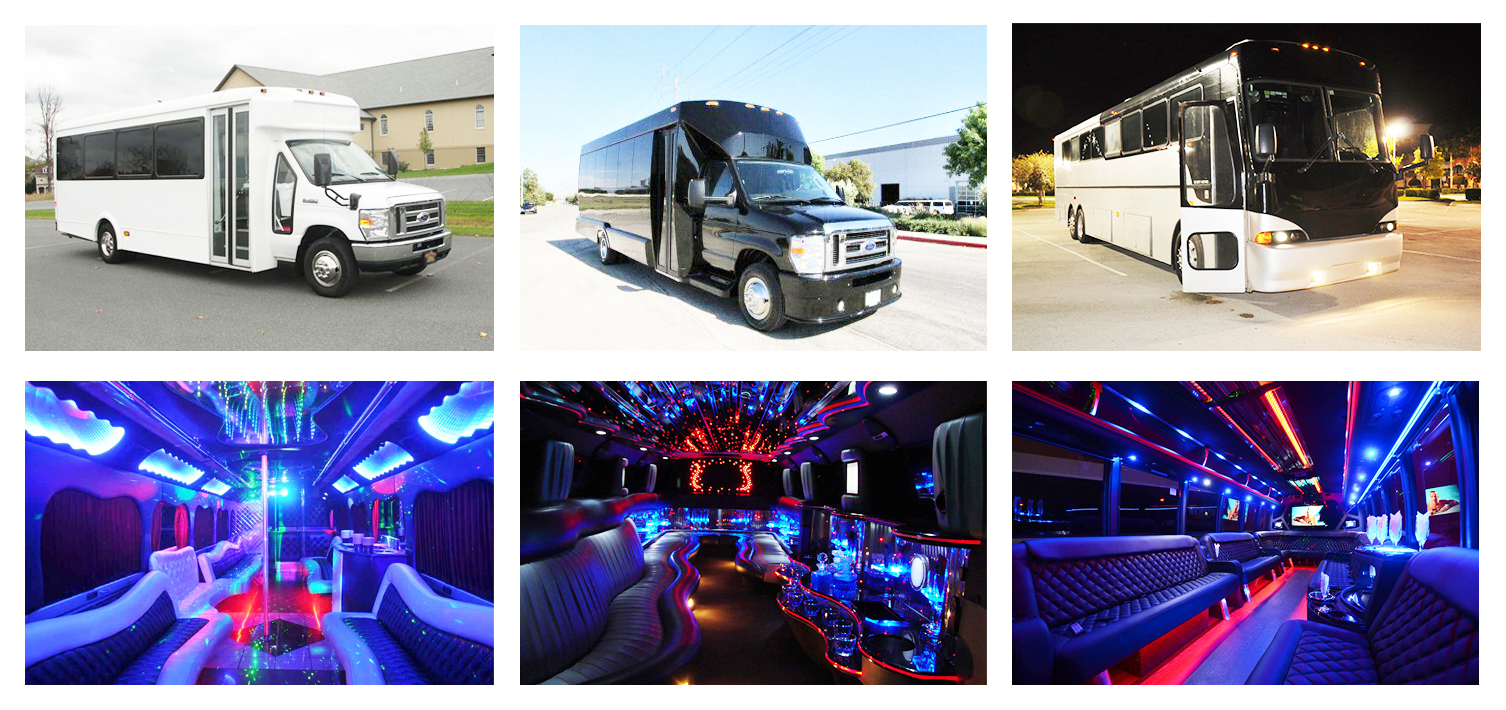 Baltimore, Maryland, known for its many historic districts, is rich with culture and the best way to take it all in is with a Baltimore party bus. Whether you are a resident or are here for a vacation or business trip, when planning an event in Maryland, you don't want to focus the hassles of transportation. That's why renting a
party bus
in Baltimore, Maryland is a terrific alternative for getting anywhere you want to be.
Stop trying to figure out who is riding in what car and worry about people having to miss out on the fun, because they have to be the designated driver. With a party bus rental you and all your friends can ride together in air-conditioned comfort. Kick back and relax as you take the action with you from one sizzling destination to another. If your plans include a very special event, or you just want ride around in luxury, you can even rent a limo bus in Maryland and cruise everywhere in style!
And where could you go when you visit when you have a party bus in Baltimore? For you sports fans, catch a baseball game at Oriole Park at Camden Yards (21201.) This is one of major league baseball's newest stadiums and has the intimate feel and charm of an old-fashioned park. If you are in the mood for shopping and dining, check out Fell's Point (21231) with quaint cobblestone streets that are actually made of Belgian block. Want to see a first class show in a world class theater? Grab your tickets for Center Stage (21202.) If you want to venture beyond the city, get a great workout and have a great time on the party bus to Columbia and visit Earth Treks Climbing Center (21046.) Pay a tribute to those in the armed services and revel in the history of the US Naval Academy in Annapolis (21042,) established in 1845.
Traveling to Baltimore on business? With Baltimore-Washington, Dulles and Regan airports all within close range, there is no better way to get picked up than with a limo bus. The Baltimore Convention Center is the premier location for conventions, tradeshows and expositions in the Mid-Atlantic Region. If you need a party bus to Philadelphia, Washington DC, Arlington, Atlantic City or anywhere in the state, we can accommodate you there too. Our bus company offers party bus service to and from any nearby metro area in Maryland. No need to have all work and no play with a limo bus in MD.